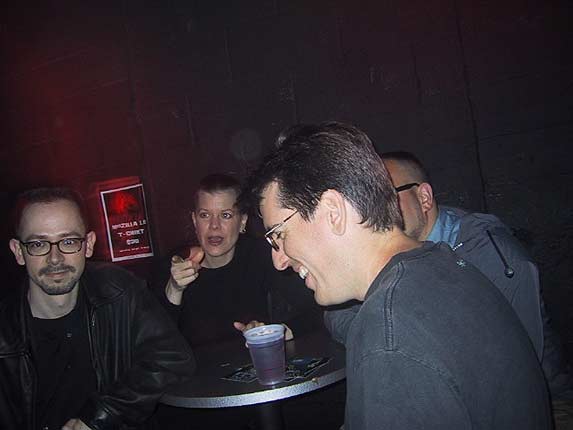 Mr. Garrett, Ms. Blood, Mr. Haughey, Mr. Doctorow.
While hanging out, I tried casually and comfortably ignoring my tablemates' obvious online fame.
Didn't take. I snapped a photo within 30 secs. of our sitting down.
All the pictures and comments in this series are © copyrighted. And are the property of massless.org.